---
Services:
Shrinkwrapping
Hand Packing
Kitting or Component Packing
Pack Design
Print & Packaging Procurement
Storage Distribution
Pick and Pack Fulfilment Warehousing including full Inventory Management
Rework and Fault Correction
Repacking Services
Assembly - e.g. Gift packs, Presentation packing
Re-packaging and De-canting
Quality Control and Reviews
Trouble shooting on client's site
Where can we help you?
Shrinkwrapping
Shrinkwrapping in many instances has taken over from cardboard packing, cutting cost and bulk for effective supply chain management and reducing transport costs. Products shrinkwrapped are easier to handle and sort in many pick and pack situations.
Hand Packing
We assemble, label, glue, pack and collate products which in most cases cannot be efficiently done by machine. Our team is skilled at collating complicated component and part assemblies ensuring attention to detail for 100% quality control. All work is guaranteed to comply with your quality standards and specifications. All projects are specified at inception in detail.
Kitting or Component Packing
We specialise in the assembly and packing of components into a number of varied kits with specific expertise in packing multiple component product kits, SRP's and bespoke Blister packs. We are able when necessary to procure components, packaging and develop pack Design.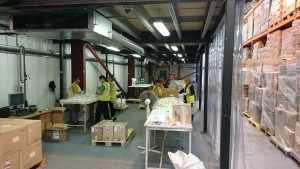 Component packing in the UK providing labour and facilities to Warehouse, assemble, pack and consolidate products for distribution.
Quality Control and reviews / Rework and Fault Corrections
We are able to perform 100% product fault sort and quarantine, thus enabling clear, trusted separation of "good from bad" products. We can then remedy the fault for returning back to stock or to your customer. This may involve the co-ordination with 20' and 40' Shipping containers and or transport companies, all within our service to manage the issue completely end to end.
Trouble-Shooting on Client's site
Any of our services can be carried out on your site, as well as labour provided for any jobs needed. Give us a call to see what we can do for you?
---
Solutions:
Full solutions to your needs from de-stuffing containers, kitting, reworking, packing and shrinkwrapping to drop shipping your goods.
Price?
We are very price competitive, as you have to be these days!
Our Yorkshire heritage means we know the value of money and provide your with a great service at very competitive rates.
Are we fast?
We understand that everything needs to be done yesterday and we don't panic or fuss, we just get it done!